California employment law is the main focus and specialty at Gangitano Law, PC. We are passionate about helping businesses become and remain compliant so that they can avoid unnecessary liability, lawsuits, penalties, and hassles. We can also help employees assess whether they have been wronged by an employer or are owed damages, and can help them fight to recover those damages.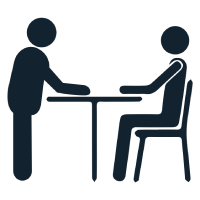 Employment Law
Wrongful Termination
Harassment
Discrimination
Retaliation
Disability Accommodations and Medical Leave
Overtime and Doubletime
Meal and Rest Breaks
Minimum Wage
Commissions
Independent Contractor Misclassification
Unemployment Benefits
Disability Benefits
Labor Commissioner Claims and Audits
COVID-19 Disputes
Gangitano Law focuses a large part of its practice on guiding individuals and employers through the complexities of the California Labor Code. Our state has developed a well-earned reputation for being extremely protective of employees, and also vastly more complicated compared to the rest of the nation. 

For employers, this presents a seemingly endless variety of ways to fall out of compliance and incur liability – sometimes regardless of any intent to violate the law. For employees, the state's generous protections can be wielded to prevent inequities including harassment, discrimination, and retaliation, and to ensure that workers are treated – and compensated - fairly. 

Some employment disputes take on a familiar and straightforward form, as in the case of minimum wage claims, overtime pay, and missed meal and rest breaks. But often they can be far more nuanced, as in the case of commission disputes or breach of employment contracts.

Harassment and discrimination based on protected classes, such as gender, race, religion, or age, also can touch on massive legal grey areas in terms of proving liability. Similarly, whistleblower retaliation claims can turn on unique factual details that require careful consideration.

Disability discrimination claims also warrant a thorough case-by-case analysis. Many employers misunderstand how to address common medical issues in the workplace, including employee requests for accommodations or medical leave, workers' compensation injuries, pregnancy, and childbirth.

Often, these varying types of claims overlap in a single employment case. When that happens, Gangitano Law prides itself on being able to execute a cohesive legal strategy that can account for all of the various threads running through your unique situation.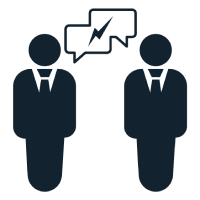 Business Law
Breach of Contract
Trade Secrets and Proprietary Information
Unfair Competition
Solicitation of Clients and Employees
ADA Compliance
After enough time in business, any company is likely to find themself in a deal gone wrong. Whether your company is owed money or performance from a former business partner, or another company is accusing your entity of wrongdoing, these disputes can be an unfortunate cost of doing business. 

Many disputes take the form of breaches of contract, in which case the terms of the relevant agreements largely govern the rights and obligations of the parties, as well as the potential remedies available to whoever has been wronged. Often, claims involve misappropriation of trade secrets and confidential information, potentially in the form of unfair competition or solicitation of clients and employees. 

Some contract claims can be avoided with good drafting on the front end. But sometimes even the most meticulous written agreements end in litigation. Because parties have so much freedom in negotiating contract terms, and there are limitless ways to structure most business deals, there is also an unlimited variety of ways those agreements can be breached. Each case must be assessed based on its unique deal points. 

Gangitano Law approaches business disputes not only in terms of the strict legalities in play, but also with a consideration for the ongoing business relationships of the parties, and the future business goals of the client. The prospect of future lucrative business dealings may play a significant role in determining how aggressive or cooperative each side will be in settlement talks to resolve the matter.

Gangitano Law has counseled clients in a wide variety of industries and in all manner of business disputes. We believe that by providing our clients with a clear understanding of the legal and commercial landscape affecting their dispute, we can help them make the best business decisions for their companies.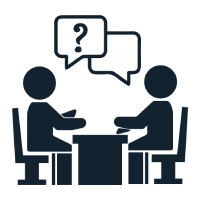 Consulting and Drafting
Wage and Hour Compliance
Employee Handbooks
Arbitration Agreements
Employment Contracts
Severance Agreements
OSHA Required Documentation
Mandatory Employee Training Compliance
Cease and Desist Letters
Important Updates on California's Constantly Changing Laws
Employee vs. Independent Contractor Classification Compliance (AB5 Law)
COVID-19 Compliance
Gangitano Law is dedicated to helping its business clients remain compliant with California's notoriously tricky employment laws. When faced with the daunting task of preparing policies for an employee handbook, or crafting mandatory safety documents relating to the Covid-19 pandemic, employers must carefully balance state and local laws, employee morale, business expense, and administrative manageability.

The ever-changing complications of Covid-19 guidance from Federal, State, and local governments make it understandable why even some Human Resources professionals can feel overwhelmed. Gangitano Law acts as a resource in providing and updating important employee-facing documentation so that these compliance pitfalls can be avoided. We provide our clients with employee policy handbooks, employment contracts, severance agreements, OSHA required documents (including mandatory Injury and Illness Prevention Programs), and the Covid-19 Prevention Programs that are now required in California. 

We work with employers to ensure that their compliance documents meet the necessary standards, while also tailoring each policy to the specific business model and company culture. This is because we believe that compliance should never stand in the way of core values or financial success.

As your company grows, your compliance requirements change. The number of employees in your company affects minimum wage, mandatory employee training requirements, employee health benefits, and employee leave policies, among other things. Gangitano Law will work with you as you grow, and help you keep up with the evolving regulations applicable to your expanding enterprise.

Many business owners do not realize their employment policies are deficient until it is too late. By then, a claim has already been initiated by an employee, liability may have already been incurred, and damages may already be owed. Our goal is to prevent as many claims as possible before they arise, while limiting the company's liability for potential damages. The added benefit of this approach is that it fosters a workplace where management and employees are equipped to appropriately handle human resources issues without the need to involve the courts.